Boys Basketball State Tournament Honor Teams
Presentation Schedule -
Friday, March 9, 2018
Teams to be presented at the halftime of listed game time.
3:00 PM - 4A Semifinal Game
PVIL - Emmett Scott, Ralph Bunche, East Center
50-Year - Houston Wheatley
Saturday, March 10, 2018
Honoring the 1993 tournament champions.
Teams to be presented at the halftime of listed game time.
8:30 AM - 1A Game
Conference 2A - Troup
1:30 PM - 2A Game
Conference 1A - Laneville
Conference 4A - Dallas Lincoln
7:00 PM - 4A Game
Conference 3A - Southlake Carroll
Conference 5A - Fort Worth Dunbar

1993 Teams
1A Champions - Laneville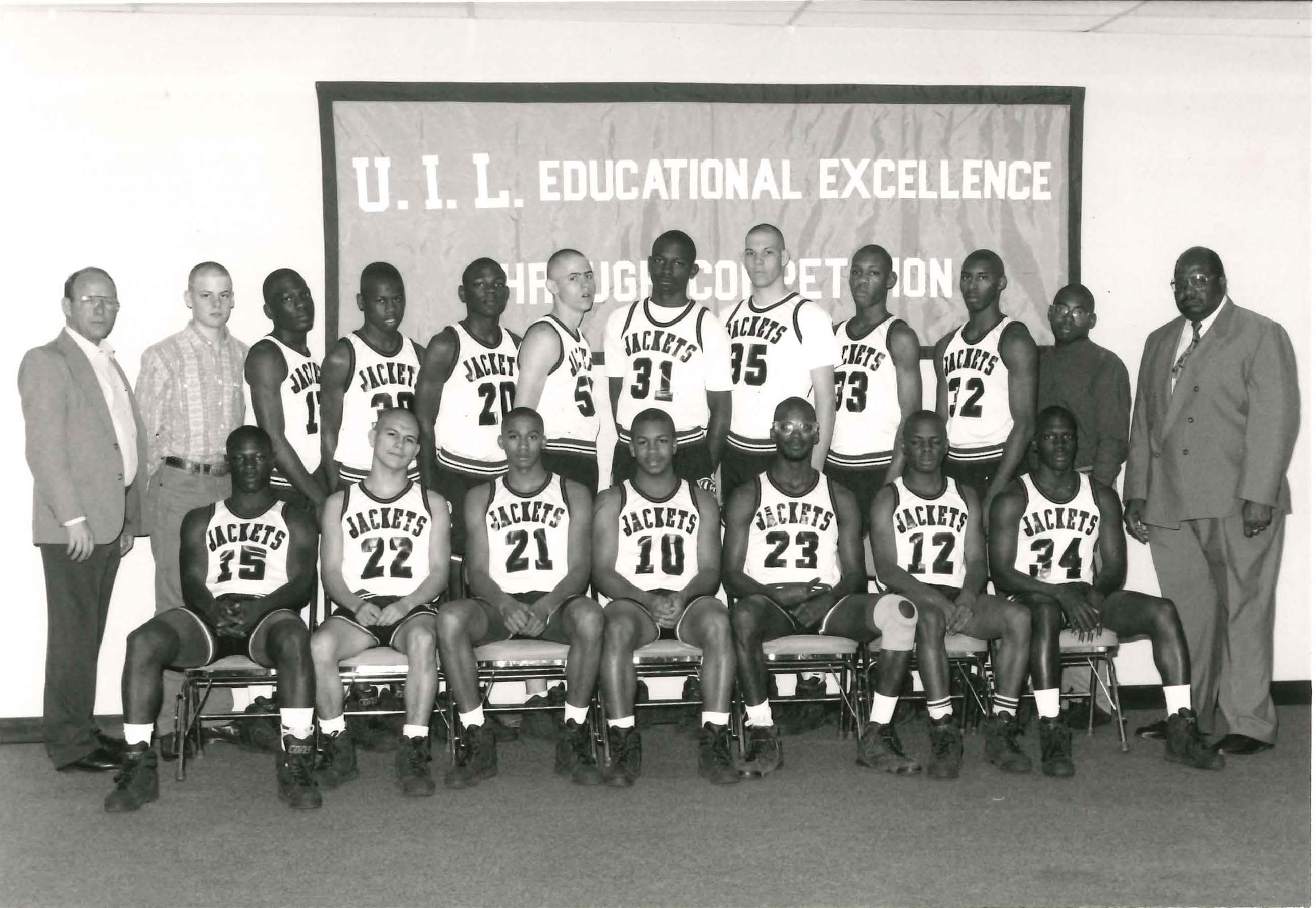 Members of the conference 1A boys' State Champion Laneville basketball team include Chad Grant, Joe Rodriquez, Jerome Polk, Derrick Waggoner, Brad Harris, Keith Renfro, Fred Bowens, Coach Dexter Lovett, Bubba Hayes, Devoy Brantley, Kendrick Blanton, Terry Willis, Brent Brantley, Kelvin Vanzandt, Richard Hammett, Cedric Bowens, Corey Barnes, Brian Brantley, Head Coach Bennie Gupton.
2A Champions - Troup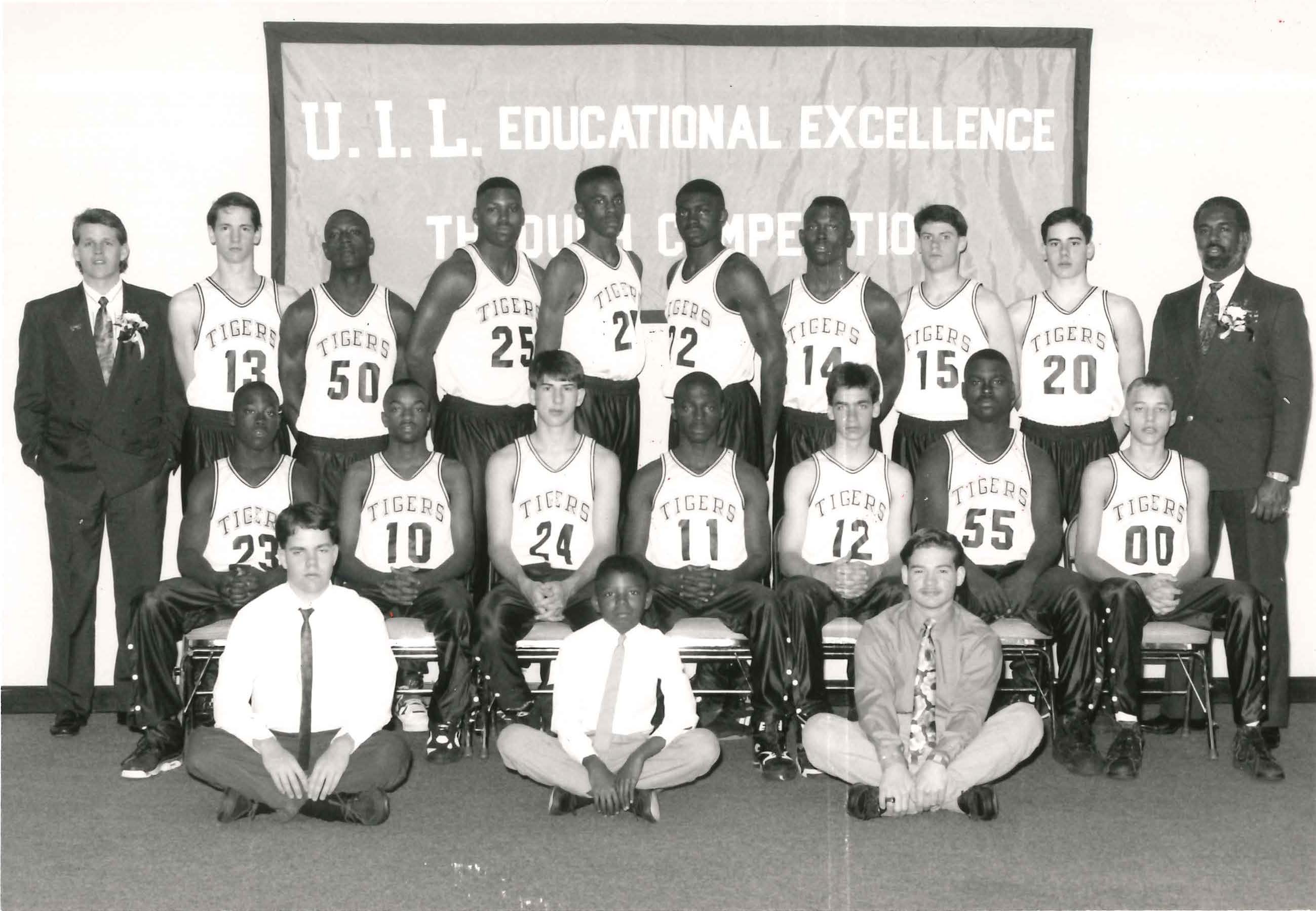 Members of the conference 2A boys' State Champion Troup basketball team include Jonathan Allen, Dedrick Jasper, Chris Dixon, Aundra Austin, Reggie Gipson, Gerald Harrell, Jerome Jiles, Corrie Ausborne, Curtis White, Clay Glover, Head Coach Leland Hand, Kenneth Pyle, Tony Kincade, Eric Jasper, Jamie Kendrick, Greg Austin, Anthony Jones, Chris Ballew, Matt Marshall, Coach Keith Tillman.
3A Champions - Southlake Carroll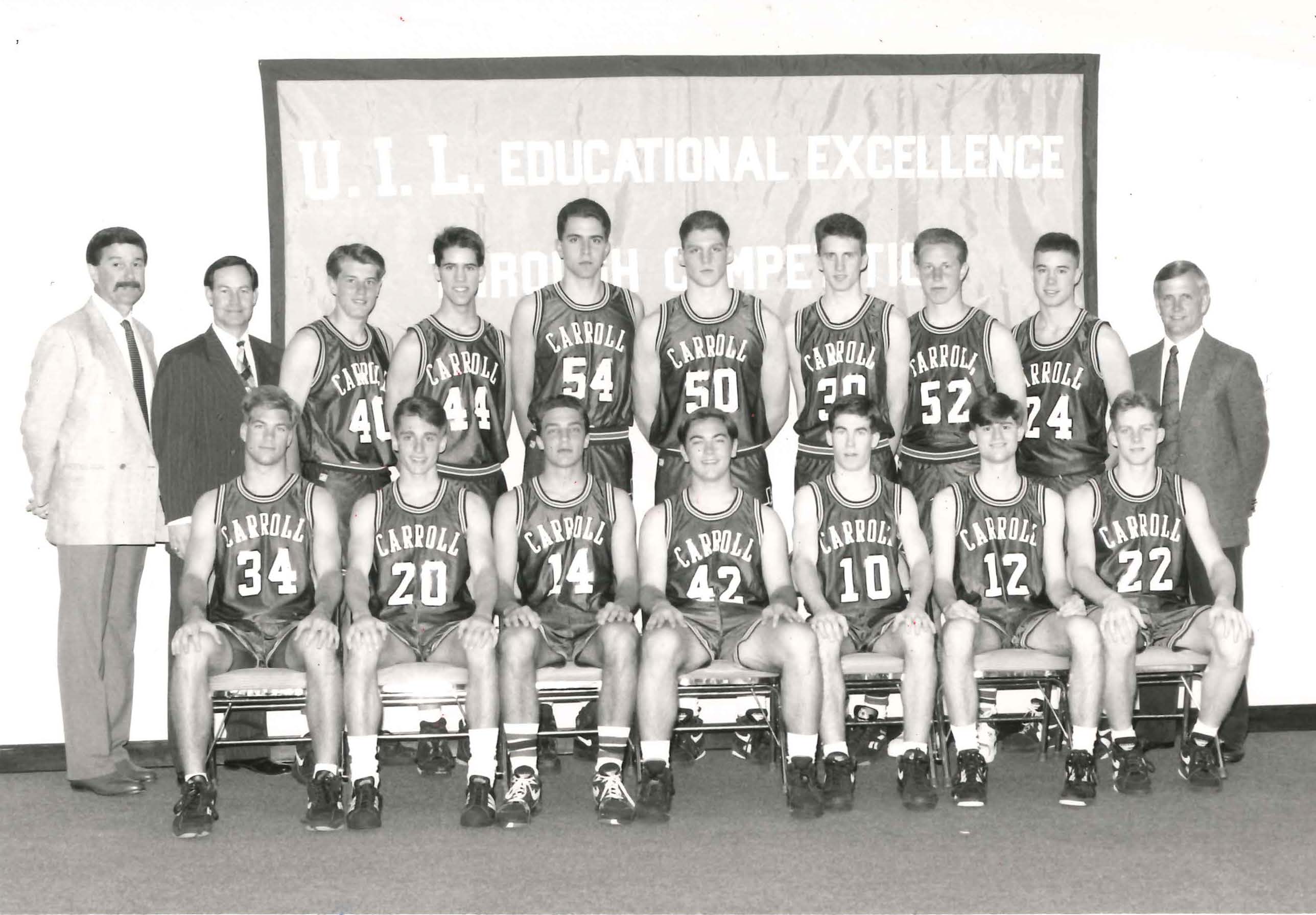 Members of the conference 3A boys' State Champion Southlake Carroll basketball team include Dane Johnson, Chad Voller, Jason Weddel, Chad Collins, Bradley Drake, Thomas Thomas, Jeff Croy, Coach Chauncey Willingham, Head Coach Ken Cook, Chris Chupp, Bradley Holmes, Juston Dobbs, Marc Thompson, Jason Ayers, Eric Reed, Jamie DeBruin, Tom Rapp.
4A Champions - Dallas Lincoln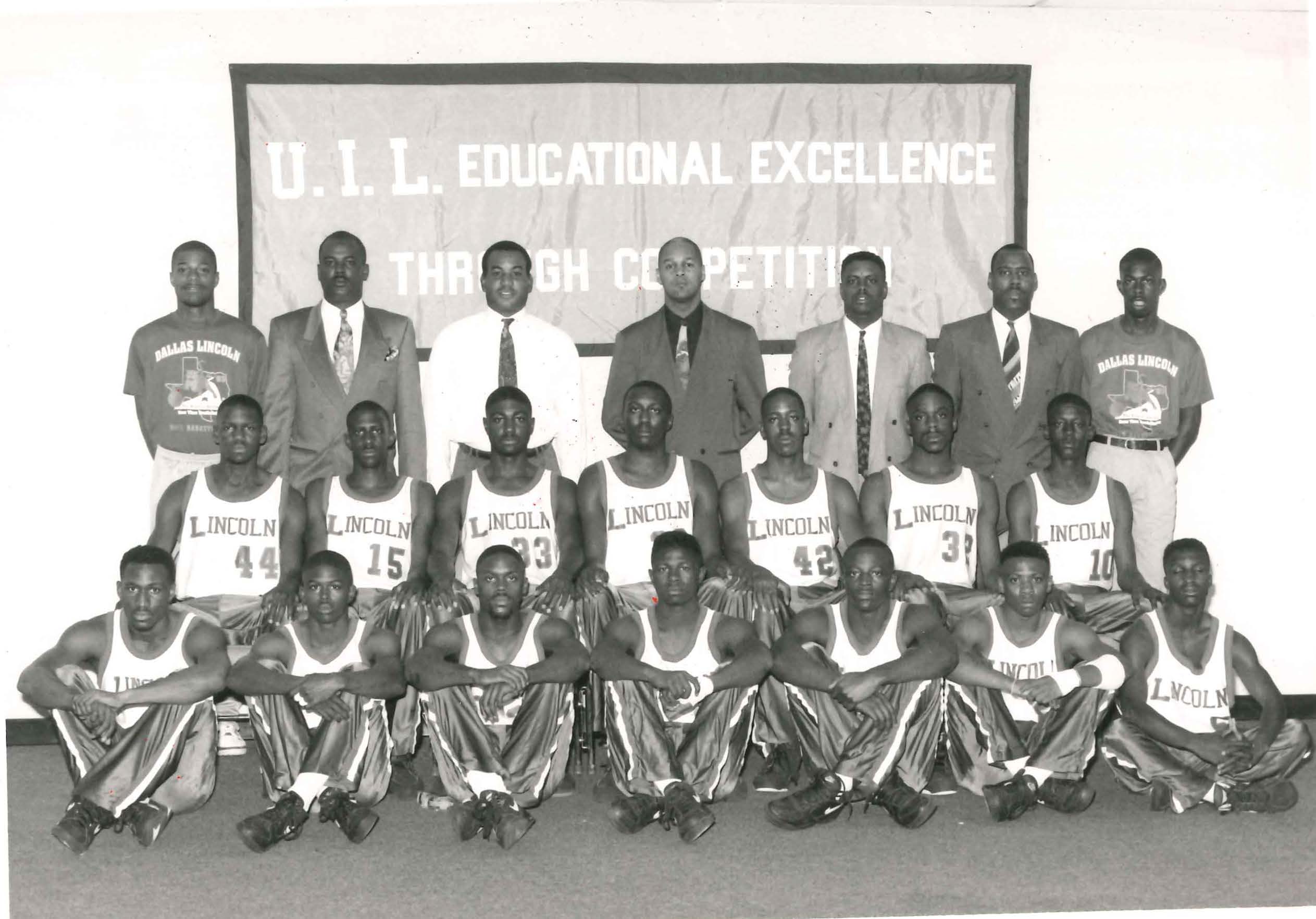 Members of the conference 4A boys' State Champion Dallas Lincoln basketball team include Eric Williams, Tahsheen Warren, Sanswalus Kinner, Kamond Canady, Damas Green, Keno Blanton, Henry Williams, Calvin Jones, Rodney Carter, Damion Walker, Carlos Curtis, Da'mon Roberts, Carlton Dixon, Phillip Fincher, James Harper, Reginald Samples, Glenn Holmes, Coach Sam Hylton, Kevin Johnson, Head Coach Richard Bacon, Barry Jones.
5A Champions - Fort Worth Dunbar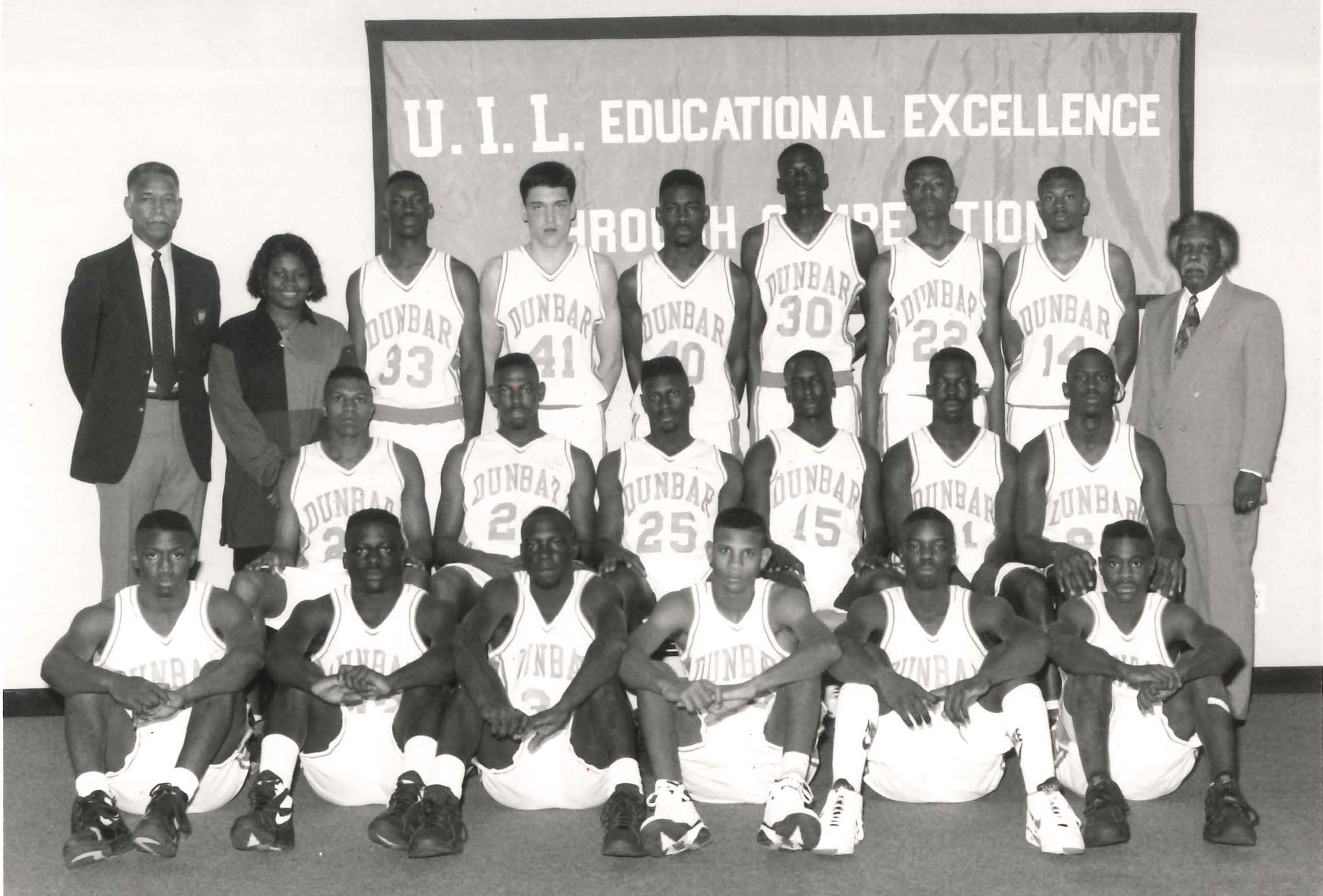 Members of the conference 5A boys' State Champion Dunbar basketball team include Brian Meredith, Kenneth Harris, Fred Davis, Swarn Lacy, Kevin Dudley, Anthony Burks, Tequarial Earl, Damion Sipho, Odell Jones, Paul Williams, Damion Gentry, Anthony Davis, Head Coach Robert Hughes, Nadia Lee, Kevin Blakely, Lan Briggs, Kevin Lawrence, Samuel Varner, Jerry Booker, Charles Smith, Coach Leondas Rambo.